Woodturning is a popular form of woodworking in small and large shops, but other than a lathe, what do you need to get started? Here are some tips on products that will help enhance your turning experience.
Tool Rests: Quality can be all over the board when it comes to the tool rests that ship standard with lathes. Often they'll need to be filed or sanded to achieve the flat, smooth surface you want for your turning tools to glide across. (Any irregularities in the tool rest will transfer to your turning.) Rockler offers 4″, 6″ and 10″ replacement Lathe Tool Rests that incorporate a 5/16″ bar along the top edge to provide a smooth surface for your tool and a contour underneath to provide comfortable support for your finger while you turn. Special curved tool rests also are available to provide support while turning the inside of bowls.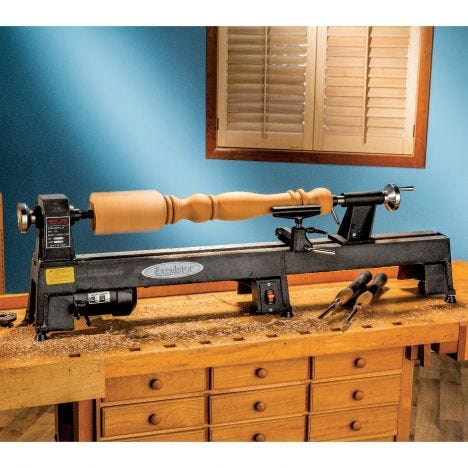 Bed Extension: One of the limitations of mini lathes is that you typically can't turn stock that's longer than 18″ or 20″. If you want to turn legs for an end table or side table, that's not enough capacity. But with many mini lathes, bed extensions are available to expand the distance between centers by about double. So if you want to turn longer stock but aren't in a position to buy a bigger lathe, a bed extension can be a great solution. (Bed extensions also are available for some larger lathes.)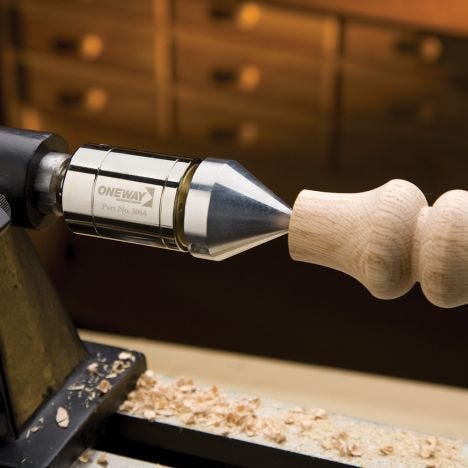 Live Center: If you have a "dead" center in your lathe's tailstock ( i.e. it doesn't have bearings that allow it to spin freely with the workpiece), you might want to step up to a "live" or revolving center for less friction and smoother turning. Even if you have a live center on your lathe, you might want to upgrade to another if it includes a ring at the tip that prevents full access to the end of your turning stock.
Lathe Tool Holder: Some turning projects require a number of tools, and it can be a challenge to keep them organized, protected and close at hand. Save time and avoid the frustration of misplaced tools or damaged cutting edges with an organizer like Rockler's Lathe Tool Holder, which attaches to most lathe beds and features a flat area for supplies and slots for up to 12 turning tools.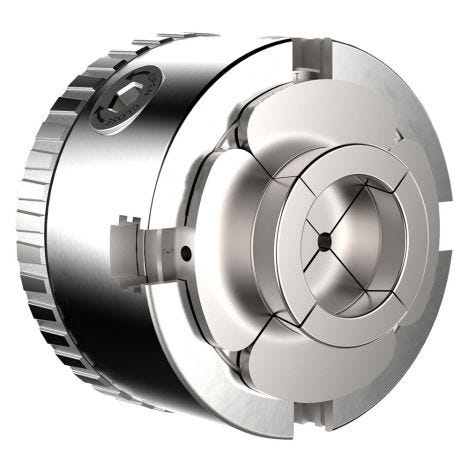 Four-jaw Chuck: Sooner or later, you're going to come up with a project that can't simply be turned between centers or doesn't lend itself to faceplate turning. It could be a decorative finial that tapers to a delicate point or a bowl where screw holes would present a particular problem. So how are you going to mount your stock in the lathe? With a four-jaw chuck. The four jaws are self-centering, and they adjust in unison to either tighten around the outside of the turning stock or to expand tightly against the inside of a recess you turn in the stock. The jaws also are interchangeable, and many different sets of specialized jaws are available for a range of turning applications.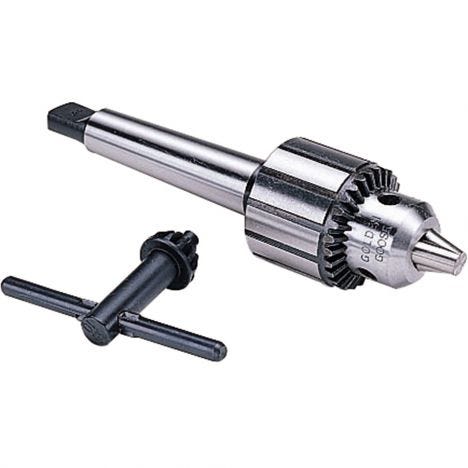 Drill Chuck: If you need to drill an absolutely straight hole perfectly centered in your turning stock, it's hard to beat a drill chuck (also sometimes called a Jacobs-style chuck). The chuck fits onto a Morse taper (sometimes sold separately), so you'll want to be sure to get the right taper for your lathe.