Not long ago, a novice woodworker told me that when he became interested in woodworking, he knew about hand planes, but thought, "Nobody does it that way anymore." As he learned more, he has realized that woodworkers do still rely on hand planes, but still does not know how or why he would choose one for a particular task. While this blog is not the right place for in-depth instructions in hand planes, it is a great place to address his basic question, so let's talk about the most common category: Block Planes.
Block planes are small planes, often used one-handed. They feature low angle blades and are designed for light duty tasks. The block plane is my go-to for many tasks around the shop. It is small enough to fit in any tool box and even a work apron pocket.
My first block plane was this simple antique Stanley 102 from the 1800's (below, left). It does not even have an adjuster, the cut depth is set by tapping the sole or toe with a mallet.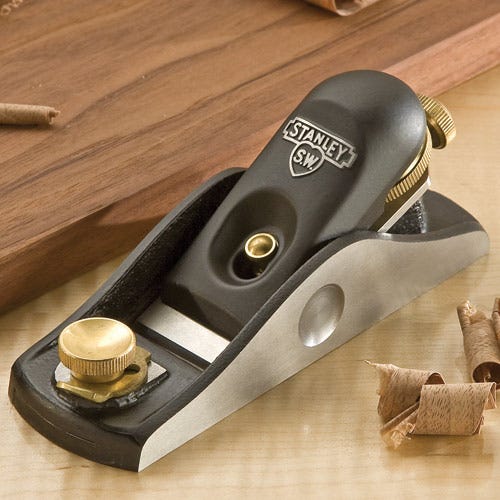 Rockler offers excellent mid-range choices, from the Stanley Sweetheart to Bench Dog.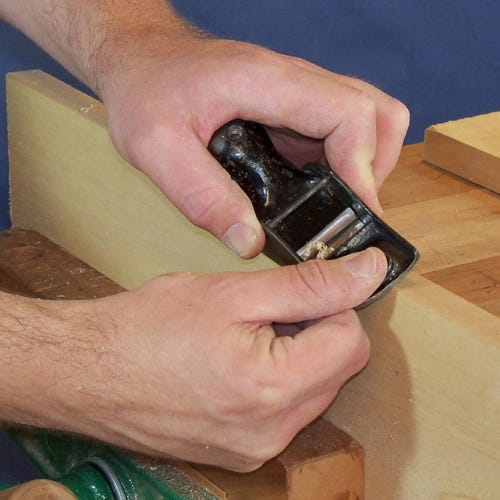 Now that you have your block plane what can you do with it? Well, one important task is "easing" sharp edges and corners. A few light strokes with your block plane can quickly soften a sharp line before you can even select the proper router bit. A few more passes, and the edge is chamfered. Roll the plane as to pass it down the edge to make a light round over.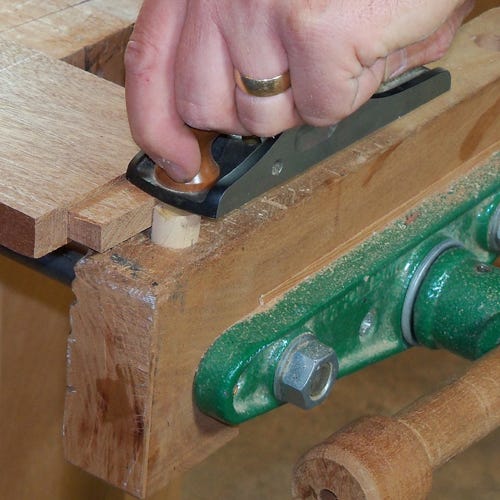 Block planes, with their low angled cutters, are excellent for end grain work. A slightly long tenon can be rapidly trimmed, and a tight mortise can be eased with a few strokes along the tenon shoulder.
From treating edges to adjusting joinery to leveling glue joints, the block plane is the perfect introduction to hand planes for the first time user.