Adjustment Wheels: Round handles that raise and lower the blade and typically tilt it on most models.
Anti-kickback Pawls: Spring-loaded, toothed levers behind the blade that allow stock to slide past during a cut but prevent it from moving backwards.
Arbor: Shaft on which the saw blade is mounted.
Base/Cabinet: Body of the table saw that might be a cabinet, open framework or a hybrid of the two and contains the saw's internal workings.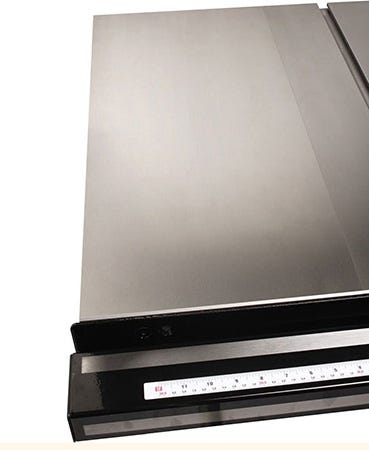 Extension Wings or Tables: Table attachments that provide side support when cutting wide workpieces.
Kickback: When stock binds on the back of the saw blade and then is thrown violently toward the operator with significant force.
Miter Slots: Grooves in the tabletop that run parallel to the blade and control the travel of the miter gauge as well as some other jigs.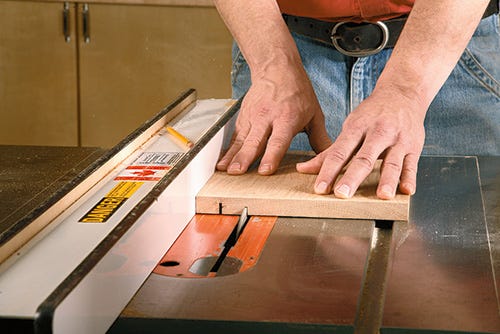 Rip Fence: A movable, locking guide that stretches from the front to the back of the saw for accurately indexing and controlling rip cuts.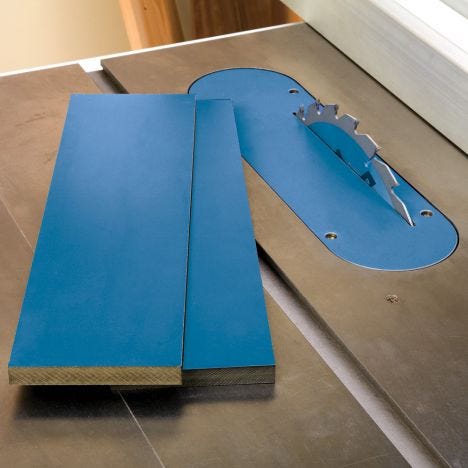 Throatplate Insert: A removable and replaceable section of the tabletop around the blade with a slot that allows the saw blade to pass through it.
Trunnions: Components that hold the motor and saw blade assembly under the table and allow them to tilt.
T-Square Fence: Rip fence style that rides on a rail at the front of the table saw and locks in place with a lever. Often referred to as a "Biesemeyer" style fence.